JOHN KNIGHT SYMPATHETIC NOISE


AT

UNDERGROUND BUREAU OF INVESTIGATIONS
13 OCTOBER – 20 NOVEMBER 2018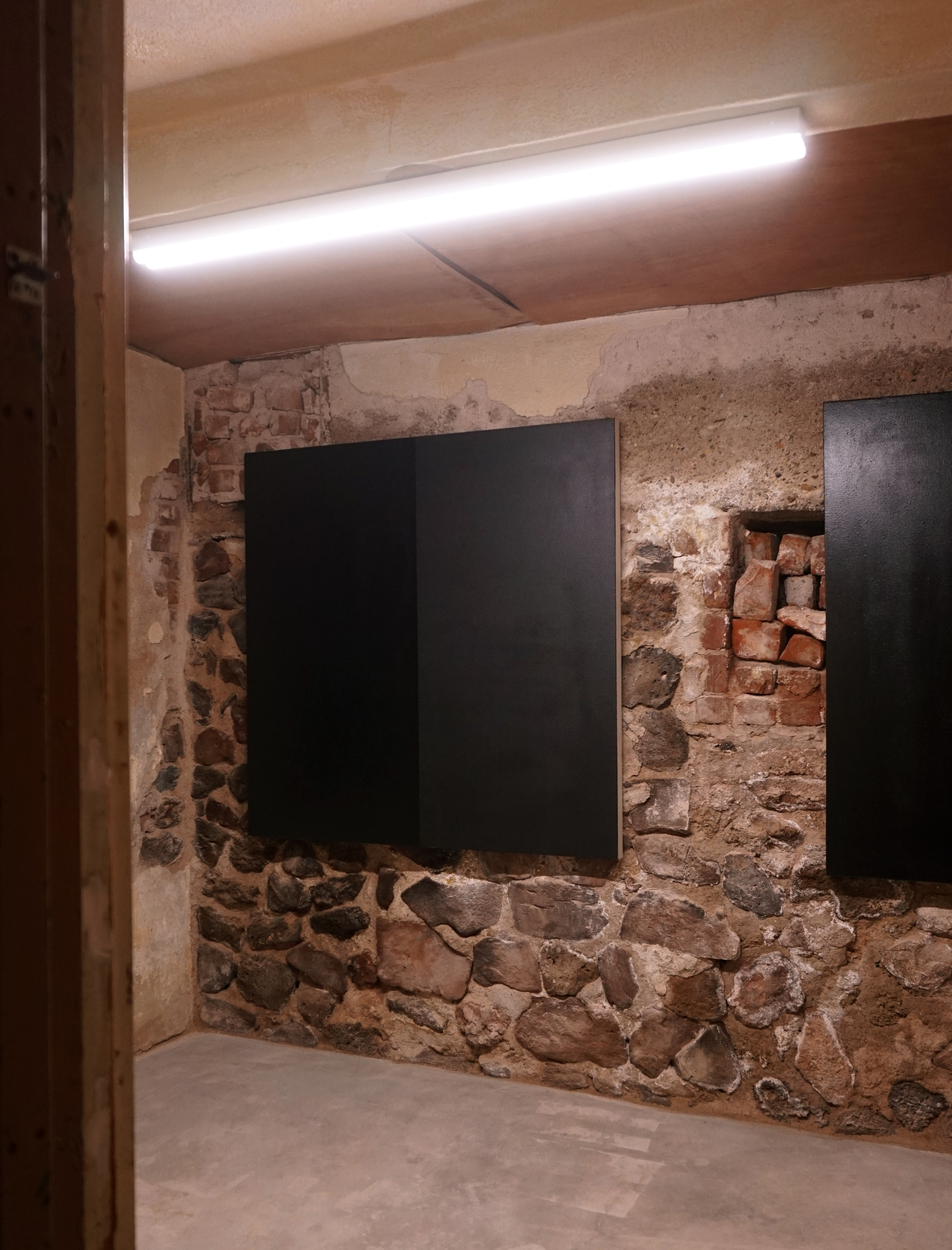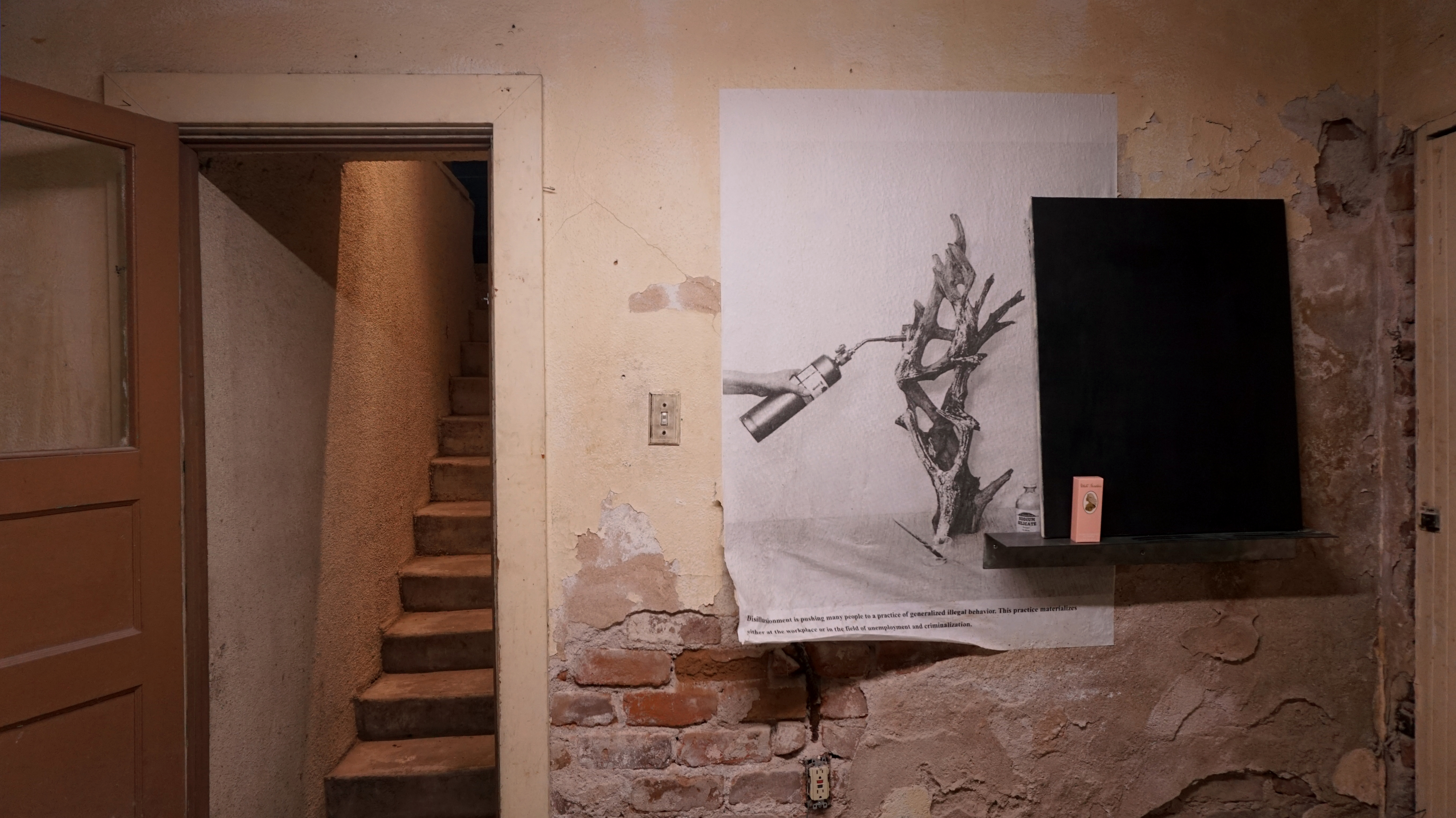 The American Institute of Thoughts and Feelings is pleased to present its inaugural exhibition Sympathetic Noise, a display of monochrome works by artist John Knight. The exhibition will be housed in AITF's basement gallery, The Underground Bureau of Investigations (UBOI).

///////////////////

John Knight's canvases offer a framework for looking at context and surroundings. In the cellar, black squares occupy the visual field where an egress sits empty and a perfume bottle serves to proffer its scent. A poster wheat-pasted to the gallery wall invokes the apparition of a tired politic once found behind barricades, but that now resides in basements such as this one. Here, the void of the monochrome celebrates the design of fugitive labor with industrial layering, serial production and forms striped in black blocs. Appropriated text and image pose alongside painting and nod to durational movements rooted in both work and dissent.

Sometime in the 1970s, cracks opened in the reformist-controlled workers movement. A certain disorientation spread with a generalized discontent in which workers found it hard to transform itself into the will for social change, or to identify the enemy clearly. Thus, a precarious equilibrium was established between workers and their managers, which an attempt still must be made to shatter.

The monochrome for Knight is a ready-made resting place that is void of subject and image. Sympathetic Noise, with its inclusion of monochromatic works paired with symbolic artifacts, suggests that the relation between image and subject teeters on the context in which it is presented. Knight reflects this complex relationship back onto the surface of his works, which posture themselves with an absorbent flatness in this small and stuffy space.

///////////////////

John Knight was born in 1986 in Cincinnati, Ohio. He received his MFA in Visual Studies from the Pacific Northwest College of Art. Selected exhibitions include: Identity Value at Julius Caesar, Chicago, IL; No Half Measures at Muscle Beach, Portland, OR; and Stripe Painting with Rebecca Peel at Portland State University, Portland, OR. Knight is a co-director at Williamson | Knight Portland, Oregon with Iris Williamson. Recent projects of his include THE PINK HOUSE (Jan. 19 1995) at Bad Reputation, Los Angeles, CA; Cherry and Lucic with Eleanor Ford and Kyle Raquipiso; and H. Klum Fine Art with Lydia Rosenberg in Portland, OR.
UNDERGROUND BUREAU
OF INVESTIGATIONS


116 N SANTA RITA AVE
BASEMENT UNIT
TUCSON, ARIZONA 85719